The morning was a slow start as we packed the car with all the gear, ready to travel the 1.5 hours.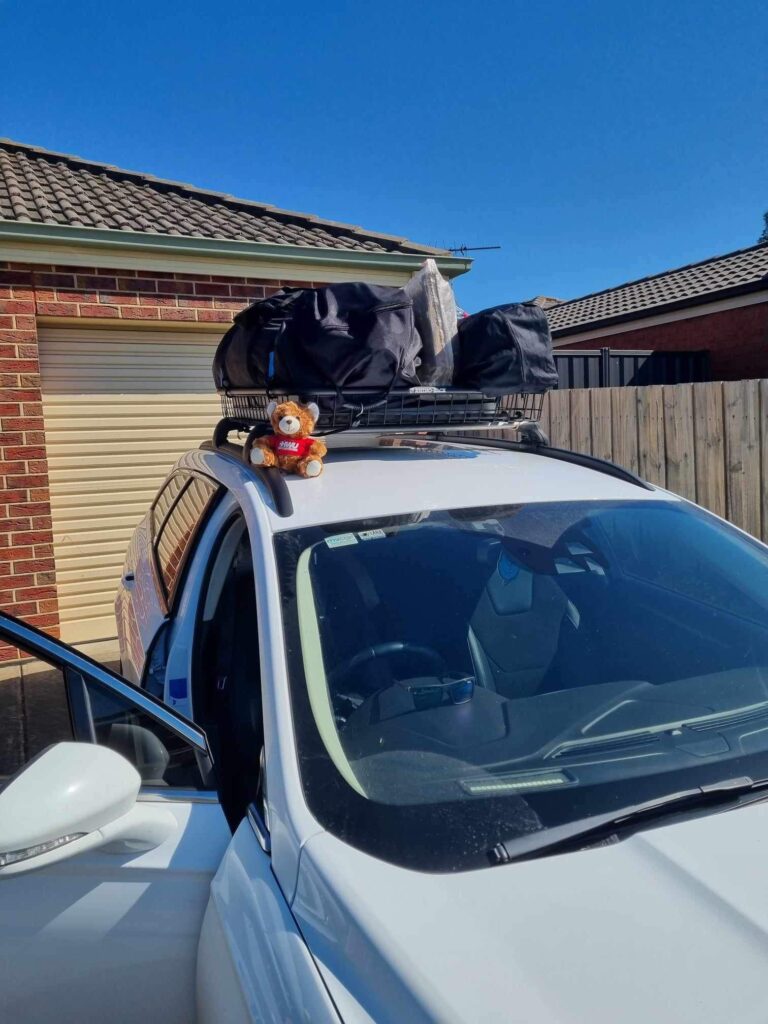 As you can see, we camped in a flashy tent, the complete setup ready for some much-deserved R&R. It's hard work trying to keep all these employees in check with my site visits.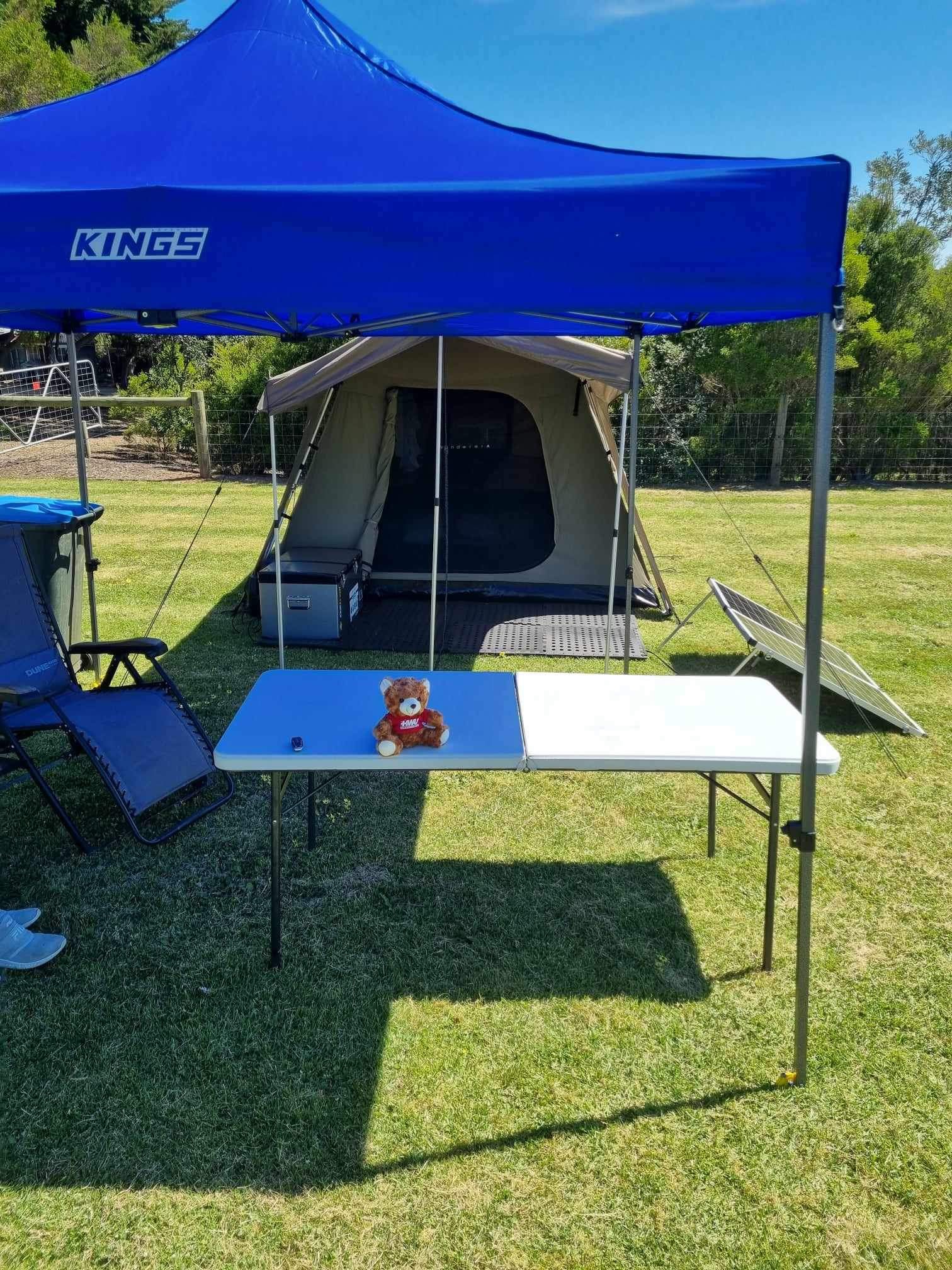 Anyway, my hero Jack Morris was racing today, and I was even fortunate enough to snap a photo of us together. I tried to rip the poster down, but the security guards were giving me the look like I was up to no good. I'm his biggest fan; I deserve it. But after some funny looks from security, I thought it best not to.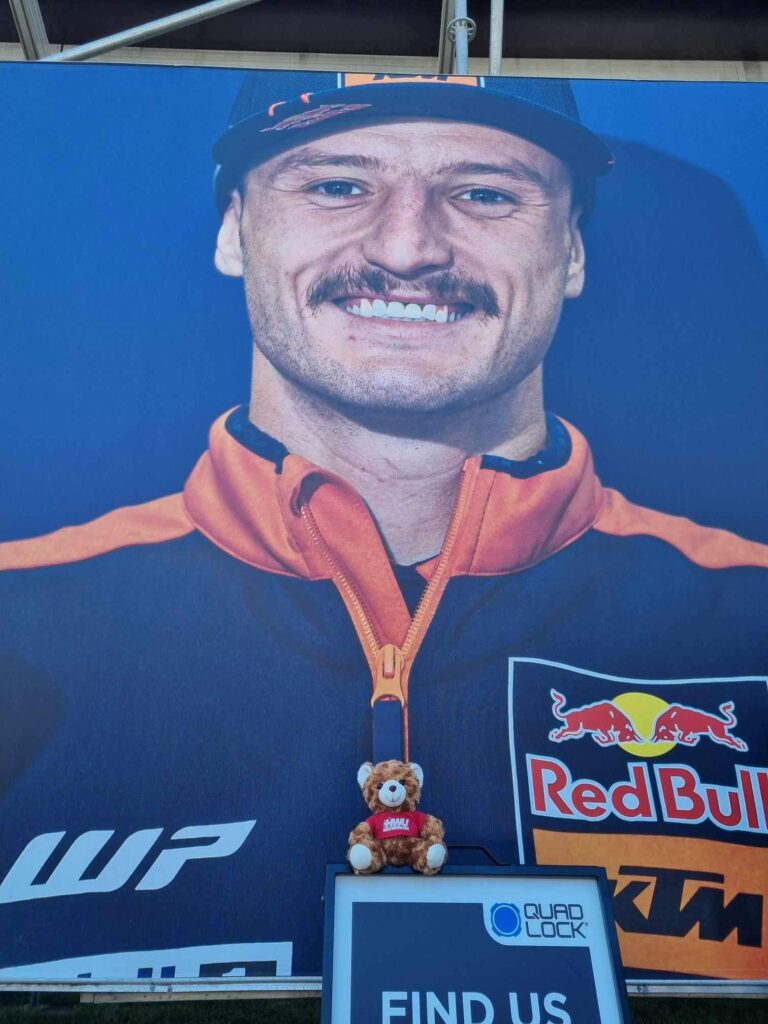 As anyone in Melbourne knows, the weather in Melbourne is a bit dodgy (kinda like some workplaces I know), and I tried not to cry when they announced the winds were too strong and some of the races had to be cancelled.
But not to worry, it didn't put a damper on the day, and I got to ride one of the bikes, thinking if I at least looked like I knew what I was doing, maybe a scout would like my look and want to sponsor me.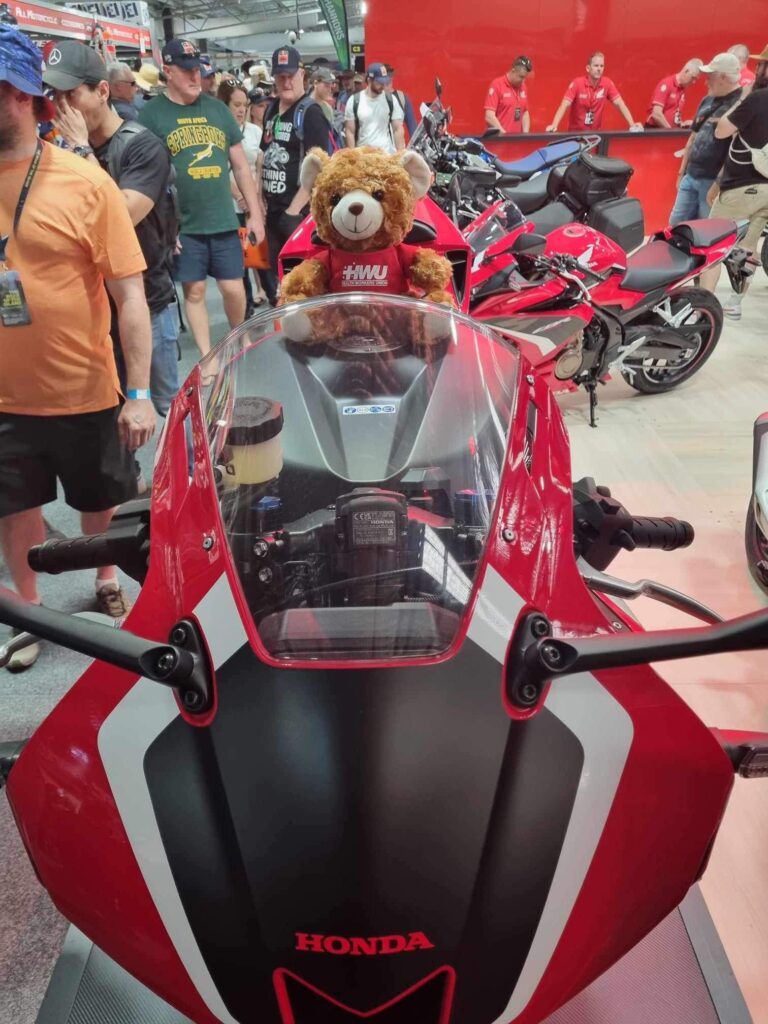 Anyway, with the dream no closer to happening than a wage system that supports inflation rises, it was time to get into the action. The skies were clear, and the races were off. Sadly, Jack Morris didn't win the day, but to me, he is always a hero.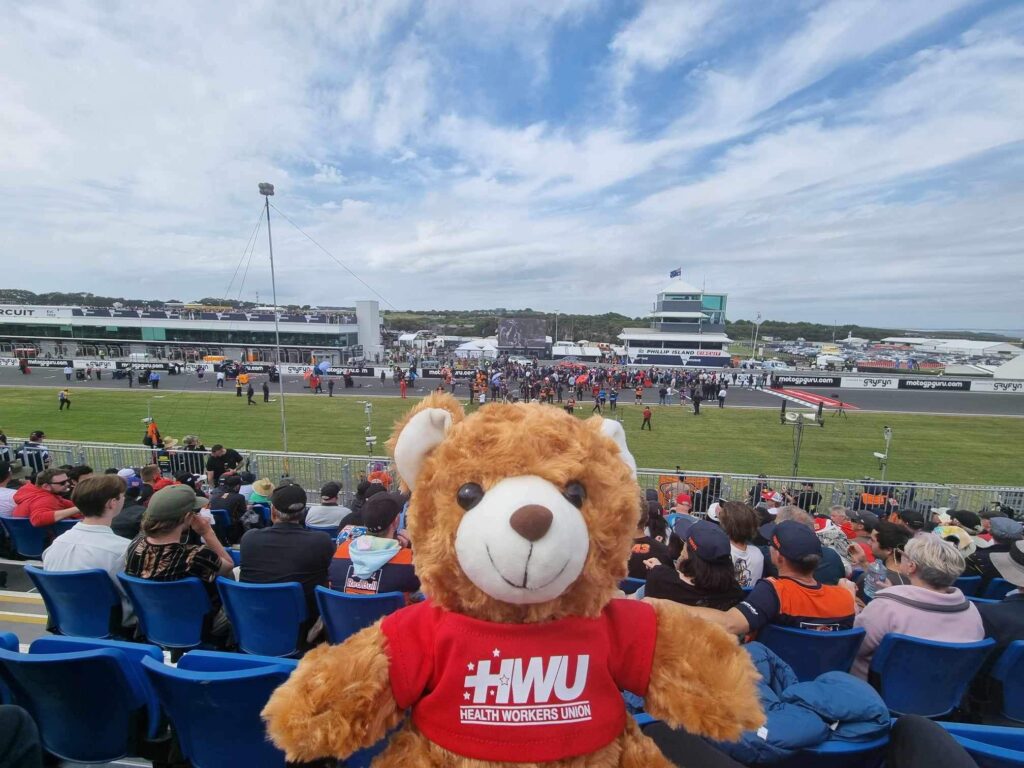 Looking forward to the Christmas Party!